Big Ass Fans welcomes Amelia Pope as Vice President & General Manager of International Business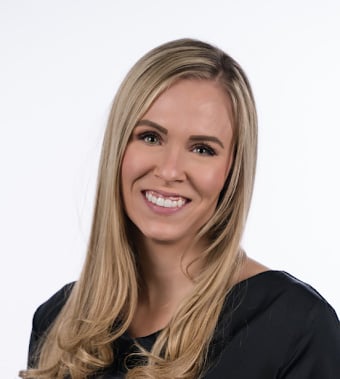 Lexington, Ky., February 20, 2023 – Big Ass Fans, the leading global manufacturer of high-volume low-speed (HVLS) fans, today announced the addition of Amelia Pope to its executive c-suite. In her new role as Vice President and General Manager of International Business, Amelia will focus on driving significant growth outside of the United States by executing the company's international strategic pillars.
Amelia brings a vast experience of domestic and international business including commercial roles, general management, marketing, and product leadership. Most recently, she was an Industry Division Sales Manager for Brenntag Specialties, the world's largest chemical distributor. Prior to Brenntag, Amelia worked at Lectrodryer, a world leader in industrial purification equipment, where she held a variety of positions all focused on developing markets and product lines for use around the globe. Amelia received both a Bachelor of Business Administration and her MBA from Eastern Kentucky University.
"We're thrilled to have Amelia on board as we continue to expand our reach and impact globally," said Big Ass Fans CEO Ken Walma. "Her wealth of experience in developing markets and successfully launching new products makes her the perfect person to lead our international growth initiatives."
Amelia's first order of business will be to grow the markets Big Ass Fans currently serves via improved engagement and focus. She will also focus on developing local products for key targeted markets and expanding the company's reach to new geographic markets. In addition, Amelia will be responsible for replicating the US business model in new markets and exploring potential merger, acquisition, and partnership opportunities.